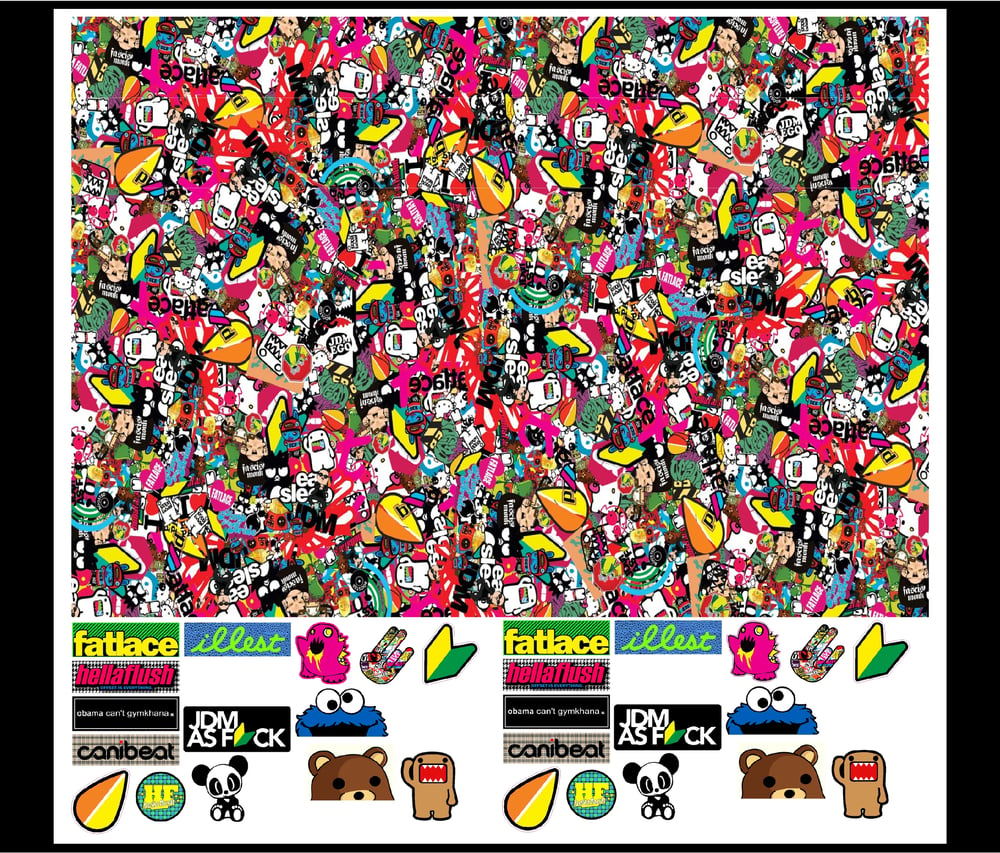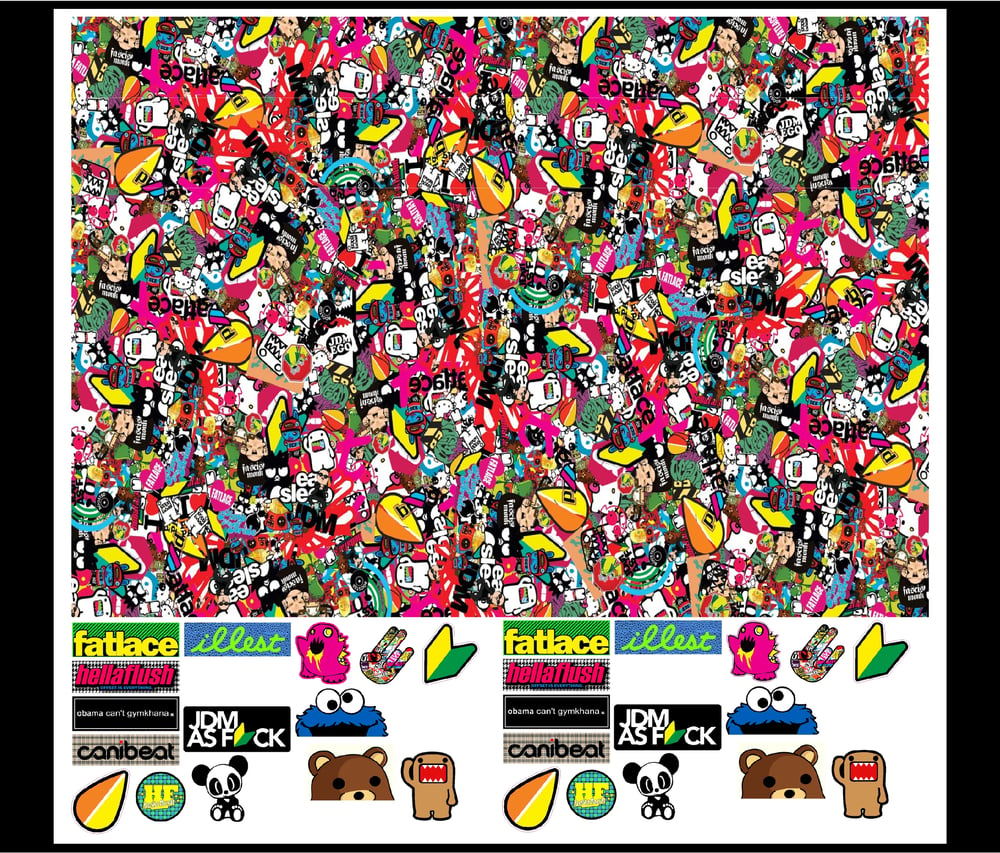 RC Drift 31 Sticker bomb set
£5.99
RC Drift Printed sticker pack.
Contains the 31 stickers pictured.
All the stickers are miniture versions of the real thing and are individually contour cut.
They measure approx 20mm long exept the sticker bomb sheet which is 200x140mm and is perfect for wrapping the roof or bonnet of your 1/10 scale RC Drift shell.