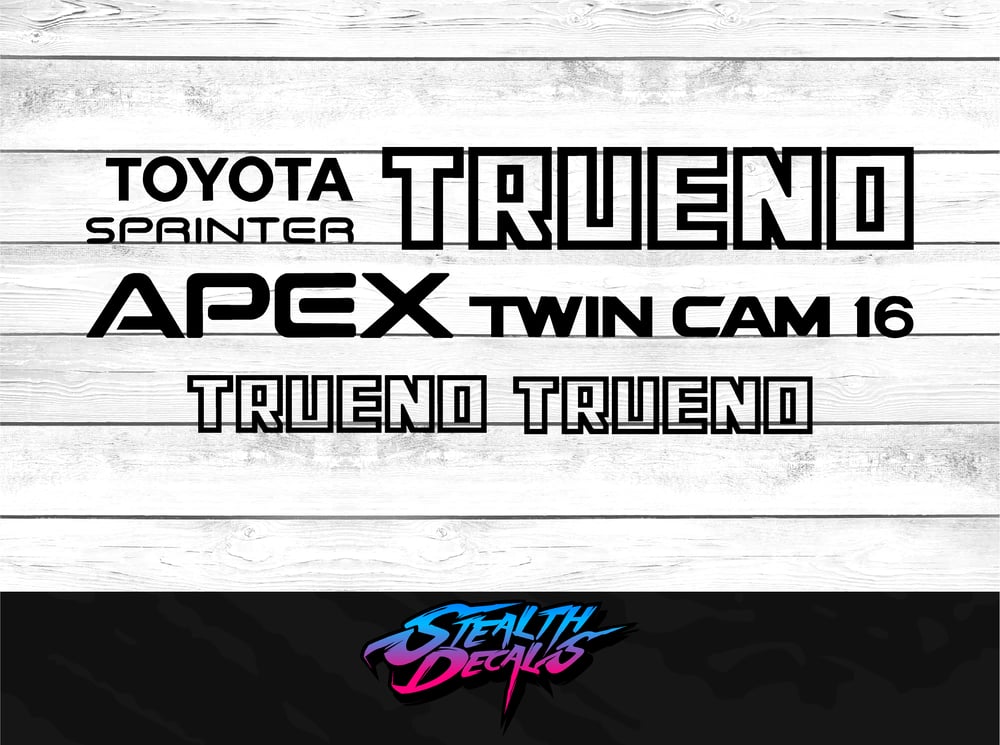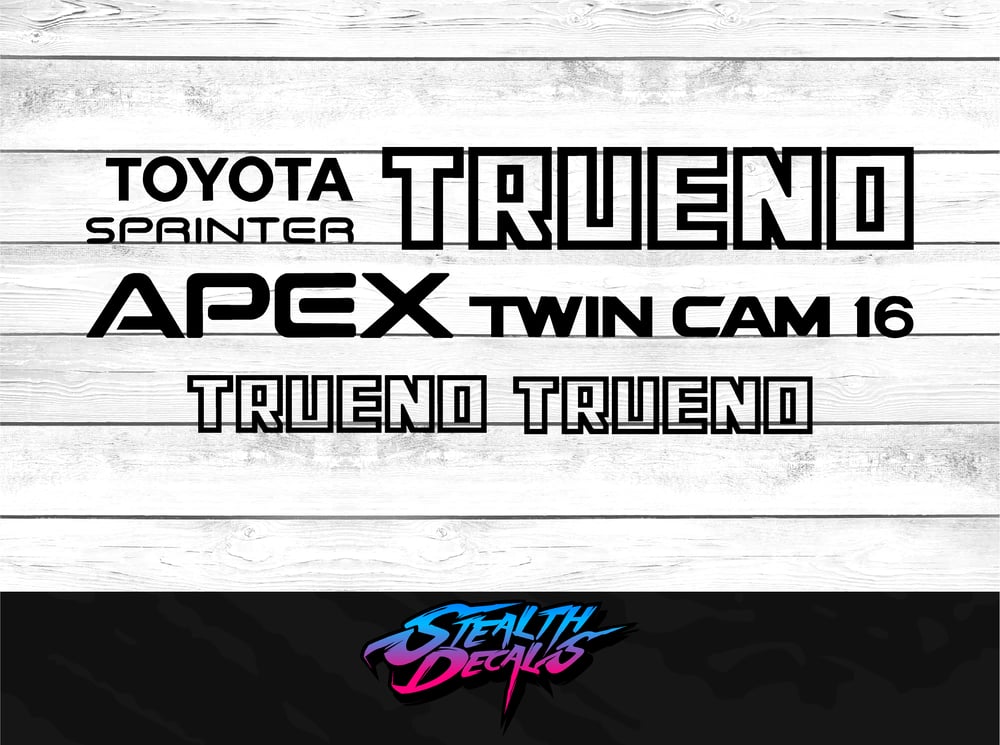 AE86 TRUENO Full decal kit.
£14.00
Kit contains:
1x Sprinter TURENO rear hatch decal
1x Apex twin cam 16 rear hatch decal
2x TRUENO side moulding decals
These reproduction decals has been created with high quality in mind and is made with only the best quality materials.
These decals are available in BLACK, WHITE, SILVER and GOLD.