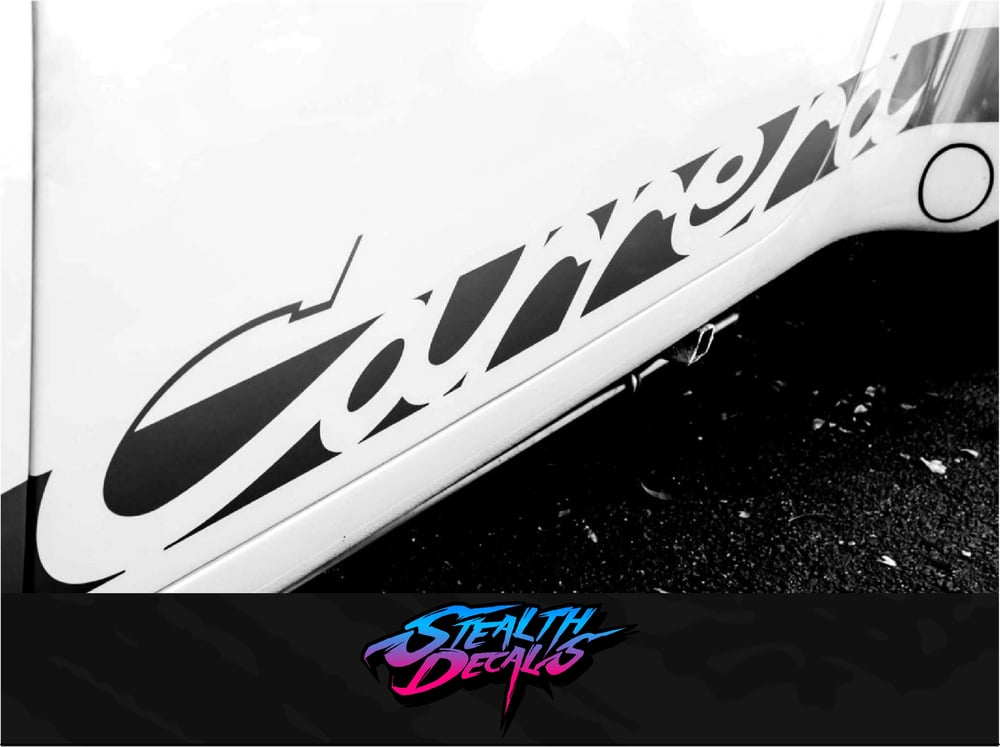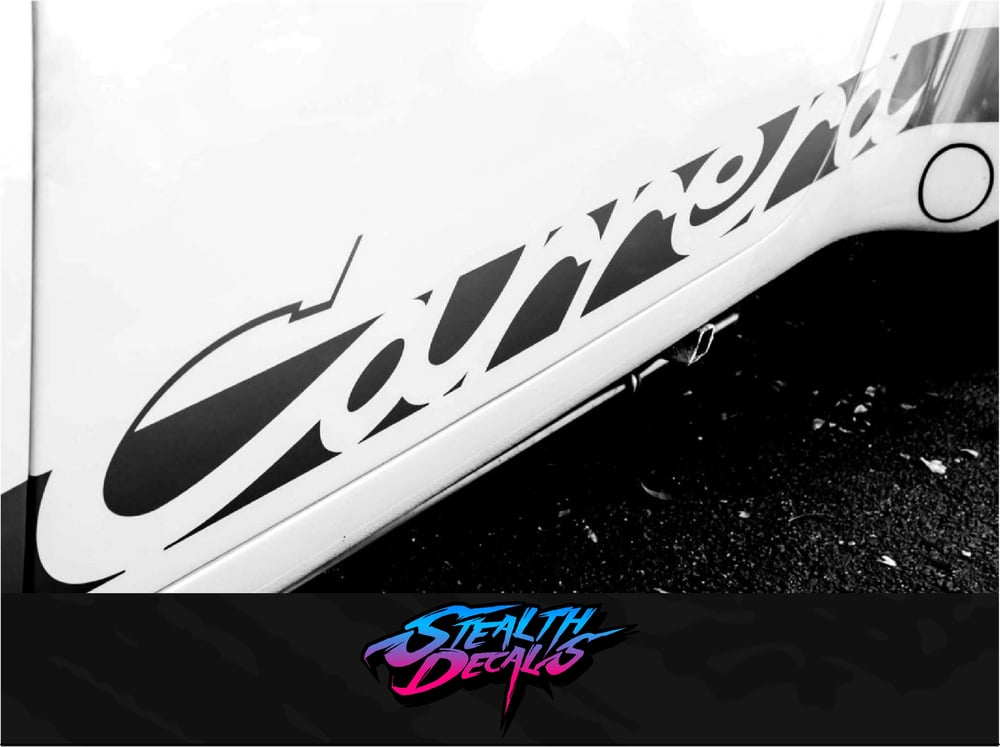 2x Carrera Side decals Premium Quality
£34.99
2x Carrera Side decals 911
Premium quality replacement decals
In the set you will receive:
2x Side decals 1780x140mm
Instructions:
Take a dry cloth with alcohol or window cleaner and wipe down the surface you want to apply your decal / sticker to. Flip the decal / sticker over rubbing it a few times on the back side to ensure you get the whole sticker / decal to stick to the application tape. Then peel off application tape and decal / sticker from the backing. Peel slowly and make sure all the decal / sticker stays on the application tape. Then apply sticker to the surface of you just cleaned. Now with a dry cloth or squeegee rub the decal / sticker working from one side to the other to make sure you have it sticking good. Now you can remove the application tape slowly to ensure your decal / sticker sticks to the surface you have just applied it to.
Disclaimer:
Your new vinyl decal / sticker can be applied to most textured surfaces, however you may find some
difficulty applying lettering to porous or chalk-like surfaces, such as stone, as well as flat or
glossy painted surfaces. We are not responsible for any direct, indirect, or consequential damages
resulting from the use or inability to use this product.